DATE:

AUTHOR:

The Contracts Advance team
Email alert, Simple Search and UI updates 💻
DATE:
AUTHOR: The Contracts Advance team
This update includes a host of UI changes and improvements to the email alerts.
Email alerts
Based on user feedback we have made several improvements to both email alert formats. These are detailed below.
Grid View

The Document Type column has been removed and merged into the first column

The colour key has been added above the table

Added the Published Date column

Changed Deadline format from 'X Days remaining' to 'DD/MM/YYYY'

Full View

The Full View email alert now shows the CPV code(s) that caused the record to be included in the search results
---
User Interface (UI) updates
A number of terminology changes have been made to existing functionality. The purpose of these changes is two-fold:
Use language that is universally understood, less likely to be misinterpreted, and reduces the learning curve

Use language that is less limiting and allows us to develop the functionality to cover more use cases whilst still providing an accurate name as to what the functionality does
Saved Searches are now split into two buttons on the main menu: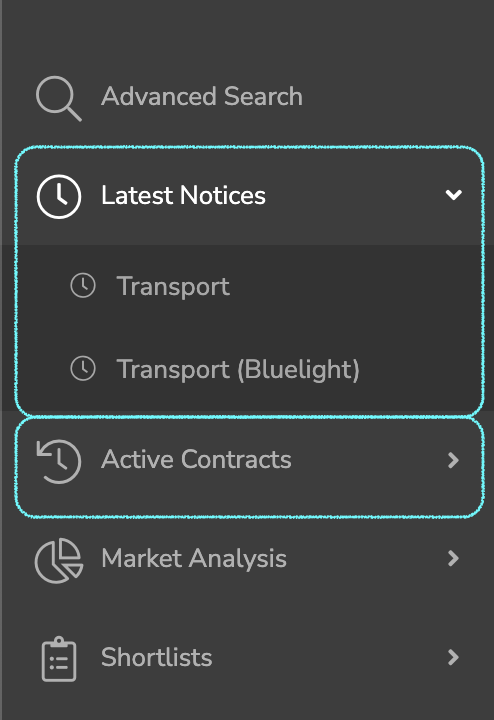 A key change here is that Current Tenders have been renamed to 'Latest Notices', and Live Contracts have been renamed to 'Active Contracts'.
The below list contains all terminology changes to help you navigate the new menu.
Old terminology > New terminology

Current Tenders > Latest Notices

Live Contracts > Active Contracts

Spend Analysis > Market Analysis

Quick Search > Simple Search

Search > Advanced Search
---
Simple Search improvements
The Simple Search can now be used to search for the latest records of a specific buyer. By default, all results are sorted by the Published Date (most recent to oldest).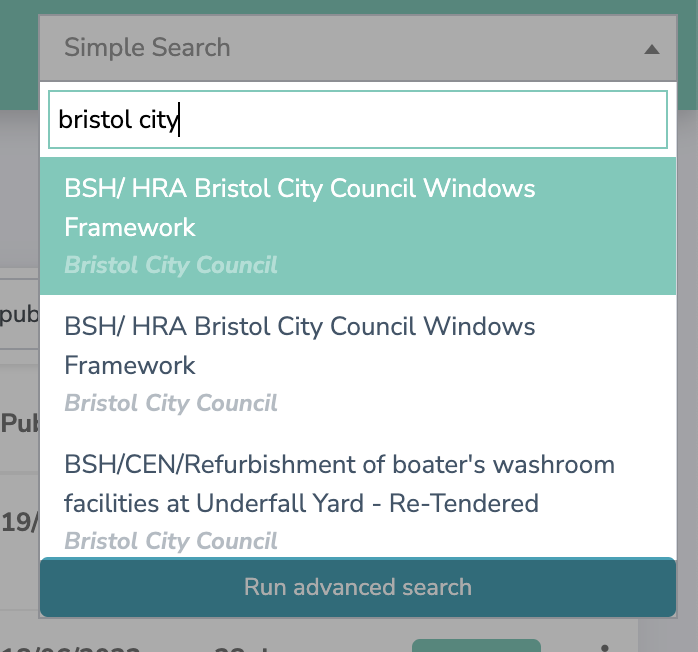 The Simple Search searches against the following fields:
Notice Title

Notice Buyer_Name
We hope you enjoy these changes. As always, please reach out to us (support@contractsadvance.co.uk) if you have any questions, concerns, or just want to chat!