DATE:

AUTHOR:

The Contracts Advance team
Never forget an opportunity again
DATE:
AUTHOR: The Contracts Advance team
Introducing the opportunity reminder
The opportunity reminder is a simple way of setting yourself a future reminder to carry out a task against an opportunity. Choose your opportunity, set a date, write yourself a message, and the application will send you an email reminder on the date you have specified.
A great use case for the opportunity reminder is to set yourself a trigger to pre-bid engage on a future opportunity. Another use case might be to set a reminder for the approach to market date of a Prior Information Notice (PIN).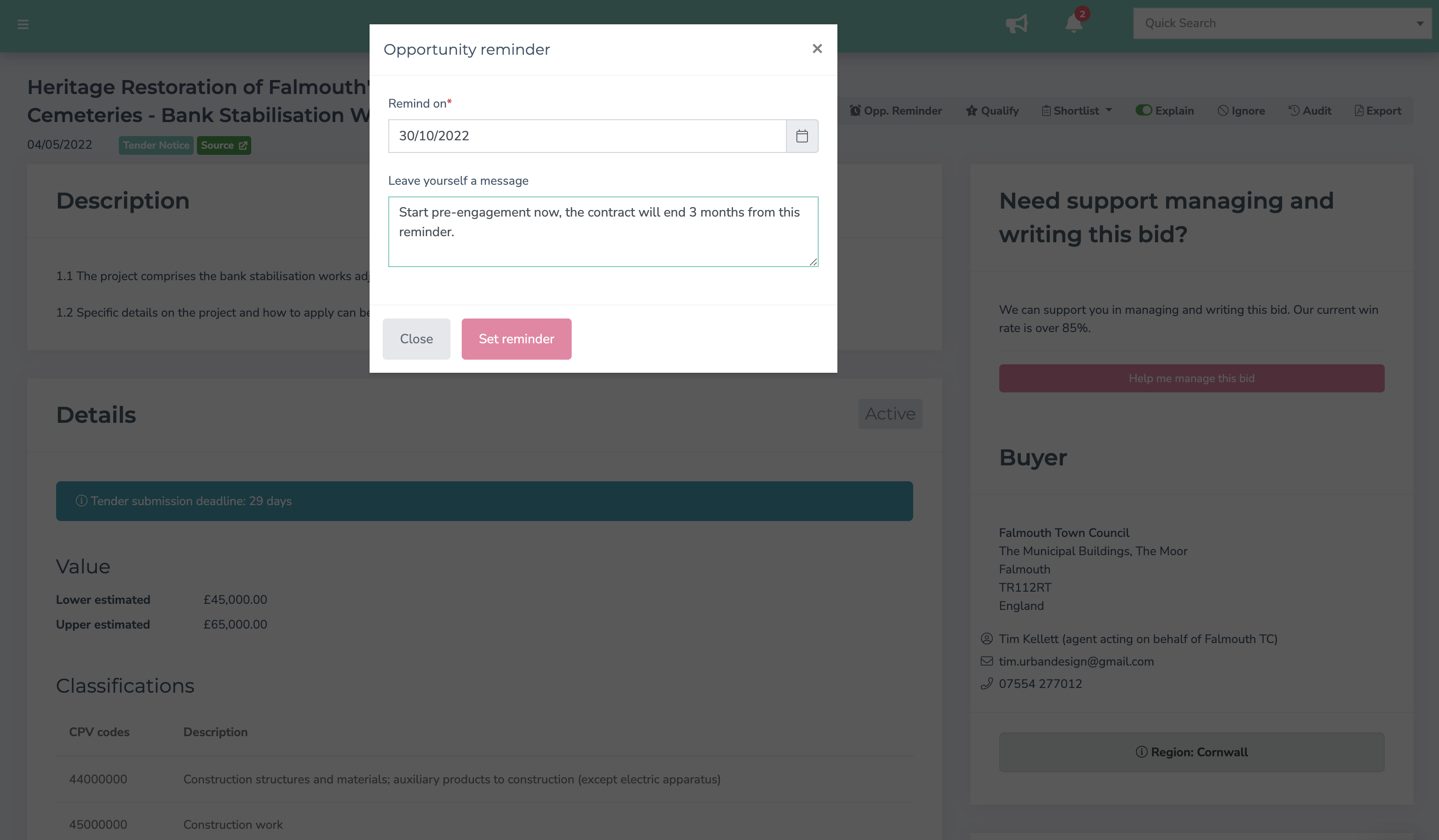 Sortable shortlists
Shortlists on the navigation menu can now be sorted to reflect your workflow. Use the gripper icon and drag the shortlist to the preferred position. Shared shortlists that were previously separated are now all in the same area.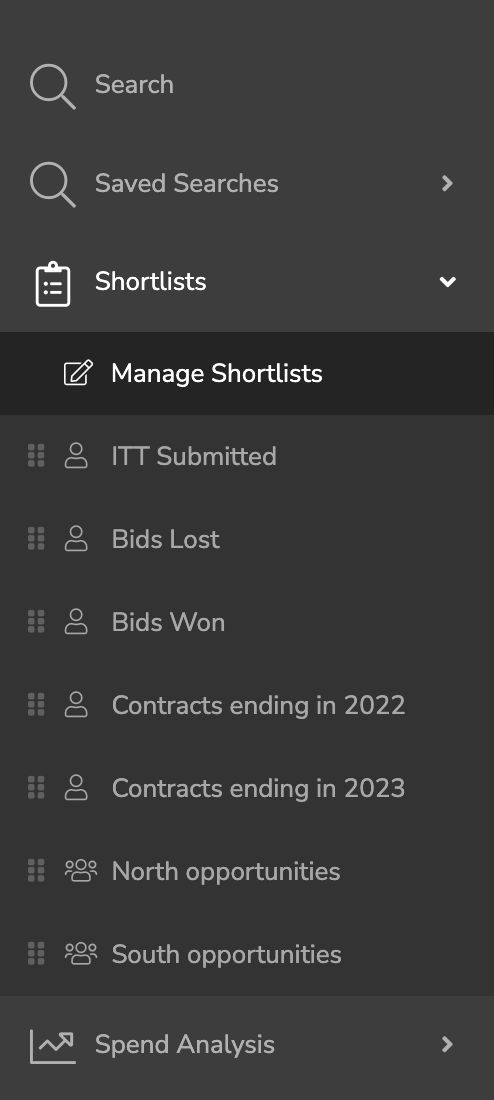 Run comprehensive searches more easily
You can now create searches using the search criteria belonging to an existing saved search. If you want to run a search with the same criteria as a saved search, this will be a big timesaver!